Looking out for the best treatment for drug addiction can be quite cumbersome. Every person reacts differently to a drug. Every patient has a different set of withdrawal symptoms. Looking for the best treatment for drug addiction is very important as there are different treatments available for drug addicts. Investing in the best treatment for drug addiction should be given a top priority for drug addicts. Remember, your loved one needs special attention and care in order to give up an addiction. We, at Trucare trust, provide the best treatment for drug addiction that can help you beat all the withdrawal symptoms. 
Quality and best treatment for drug addiction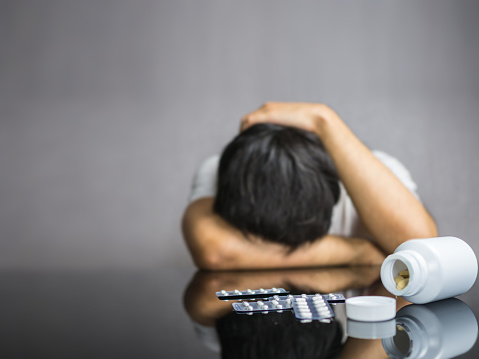 We aim at believing in quality care. Addiction is a difficult process to overcome. It requires a lot of mental stability with the cravings of the drug addict. We have a special team of counselors who takes care of helping you with your compulsive cravings from the root cause. Talk to our counselor who can work out a customized plan for you. Quality care just does not mean absence and refraining from the habit of drug addiction but instead, it should also help in restoring and rebalancing your mental health. Proper care with personalized attention and close monitoring throughout the day is very important for drug addicts.
Natural therapy is the best treatment for drug addiction
From the roots of traditional herbs coupled with vitamins and supplements prescribed by our doctors, we aim to provide a natural therapy. Natural therapy from Ayurveda and homeopathy can work wonders for drug addicts. Going for conventional modes of treatment like allopathy medicines can make you more drowsy and sleep throughout the day. Defeating addiction with natural therapy will help in long term cure from the roots. It will revitalize your vital force and rejuvenate your healthy lifestyle. 
Diet and nutrition. 
Drug addicts don't take care of their diet and nutrition. From snacking to binge eating, they are prone to getting into cravings for sweets and junk food is very natural. Giving them small meals every 2 hours like fruit can help them a lot. Appetite and diet greatly affect mood. Elevating and energizing their mood with natural fruit juices can be a great idea to combat withdrawal symptoms. Taking a multivitamin supplement after breakfast is a great idea to boost energy. It also helps in the uptake of all the essential vitamins and minerals in the body.
Exercise, yoga, and meditation 
Exercise is a good stress buster. It elevates mood and gives you motivational support. Indulging in yoga and meditation is a great idea for holistic healing. Sweating out will make you feel lighter and help you with a restlessness which is one of the major withdrawal symptoms of drug addiction. With all these activities, you will stay busy and occupied throughout the day. This will definitely be a great distraction to your cravings of addiction. We take care of your activities throughout the day to keep you busy so that you are not only physically fit but also mentally fit. 
Counseling 
Counseling is the best treatment we provide for drug addiction. With mind mapping and mindfulness we help you overcome drug addiction. Our counselor will help you throughout the course of treatment and will conceptualize your treatment plan so that you can execute it with no difficulty. Before enrolling in the treatment at rehab, make sure you speak to your counselor and understand the various aspects of the therapy. Just taking anti-psychotic pills is not a solution to drug addiction.
Call us today at Trucare Trust so that we can help you with your drug addiction.